San Francisco's architecture is diverse, offering those searching in the city a range of different types and styles. Victorian architecture first appeared in 1854 in the South Park development. However, after the San Francisco Earthquake and Fire in 1906, Victorian elements rose to the spotlight through the reconstruction process.

Since then, Victorian homes and buildings have become an important part of the city's character. Although there are several different types within this broad classification, generally, Victorian homes have steep roofs, bright colors, asymmetrical facades, and detailed patterning. Other common features include a front porch, bay windows, and in some cases, columns or turrets. When searching for San Francisco homes, here are five popular styles you'll find.
1. Italianate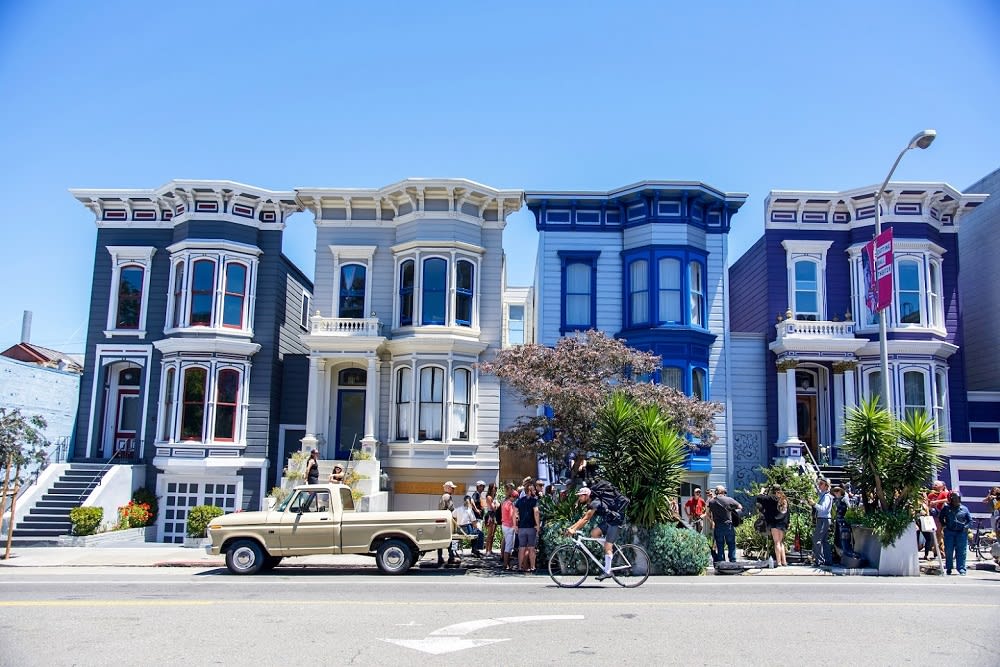 A popular type of San Francisco Victorian home is
the Italianate
. These home types are characterized by their flat fronts and slanted bay windows. Popular from the 1850s through the 1890s, this Victorian style mixed and embellished many European styles to create what it is today. They're typically made of wood, which makes it astonishing that so many of them survived the natural disasters of 1906. Other common features of the Italianate are decorative brackets, a low-pitched roof, and elaborate frames for arched doors and windows.
There are three different types of Italianate: flat front, slant front, and freestanding Italianate villa. Flat fronts are characterized by their flat fronts, as well as towering false fronts, which add to their exterior opulence. Slant fronts feature the Italianate's slanted bay windows, which became a popular way to increase square footage in the 1880s. Today, slant fronts (also known as bay window Italianate) are hallmarks of San Francisco. Freestanding Italianate villas are large constructions originally built for the upper class.
2. Eastlake
The
Eastlake style
is known for its square bay windows, its ornately crafted woodwork, and intricately carved details in its façade. Like Italianates, many Eastlake-style homes managed to survive 1906 and stand today. Those looking for this home type can spot Eastlakes by their sunburst brackets, as well as their plant imagery like rosettes and flowers. Back in their heyday, they were also painted in a wide range of bright colors.
The Eastlake style is closely related to the Stick style, which applies sticks to the exterior wall, transforming it into a decorative element. These rose in popularity through the house pattern books available in 1860 and 1870. Although they aren't exactly the same, those with Eastlake homes also used catalogs to order decorative detailing for their properties.
3. Queen Anne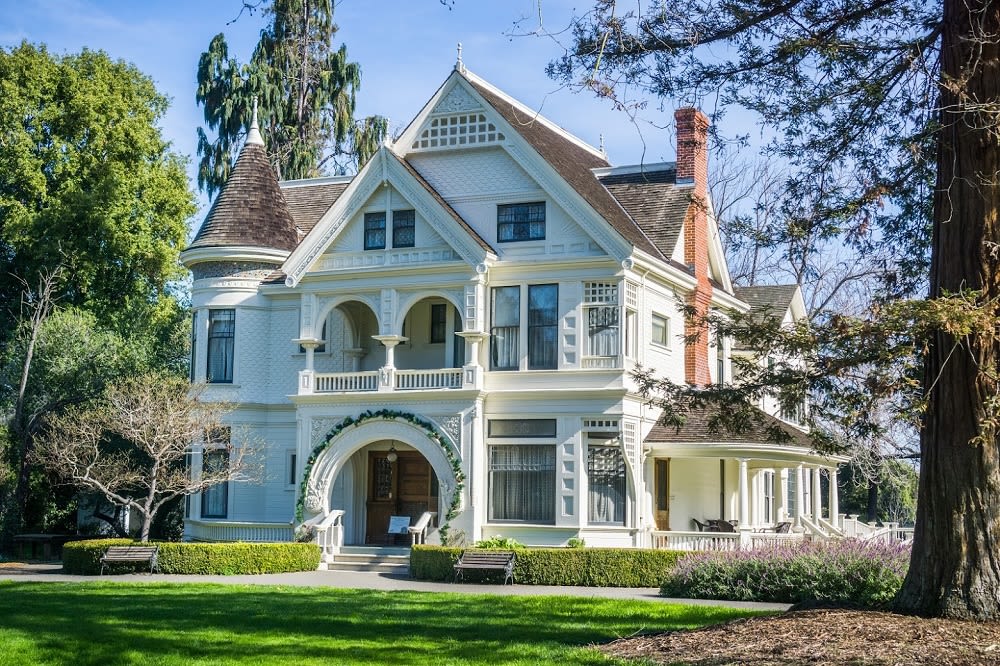 One of the most popular types of San Francisco Victorian homes is Queen Anne. It rose to fame from the 1880s to 1901. This style was made to stand out with its multiple-storied construction, its asymmetrical architecture, and real or faux outdoor balconies. The most popular San Francisco building in this style is The Painted Ladies, built in the 1860s and 1870s.
Originally, the Queen Anne Style was created for large summer houses, which was the perfect façade for the gingerbread-esque detailing and decoration. However, with more construction and less space available, this style was adapted for row houses and workers' cottages. Overall, those looking for this home type can note its steep roofs, patterned surfaces, elevated front porch, and ornamented front-facing gable.
Another type of Queen Anne in San Francisco is the turreted Queen Anne. These are large constructions, typically taking up corners of a street or on double lots. As such, they're typically freestanding homes rather than row houses or other iterations. Their sheer size indicates the wealth of their owners, while the towering ornamentation was an extra touch indicating wealth.
4. Gothic Revival
The
Gothic Revival style
emerged in the 1840s, becoming a popular choice through the pattern books of Andrew Jackson Downing. The sprawling style is typically popular in rural areas, although that didn't stop ambitious architects in the city. Given their large size, many of these buildings are used in public spaces like civic and religious buildings, although there are a few residential examples that exist today.
These San Francisco homes are distinguishable by their steep roofs, pointed arch windows, and decorated gables. In some instances, these buildings can also have castle-like turrets or battlements. A version of the Gothic Revival is the Carpenter Gothic, visible in examples like the Nightingale House. Instead of stone construction, the style is built with wood.
5. First Bay Region Tradition
Although easily misinterpreted as a Cape Cod Style, the First Bay Region Tradition saw its height between 1880 and 1915. This style rose to fame through its magazine appearances, as well as its use with architects at the time. The architect Willis Polk used the style frequently in his San Francisco constructions. His creations, alongside Bernard Maybeck and Julia Morgan, made this style popular.

Although First Bay Region Tradition homes may be leaning a bit into the Edwardian period, they're still a large part of San Francisco. People can spot them by their cladding and roofing in wooden shingles, the use of natural materials, and their asymmetrical facades. This Victorian style is also notable through its large front porch, as well as oversized arches in porches and front entryways.
Ready to search in San Francisco?
Although there's a wide variety of Victorian homes in San Francisco, these are five of the most common you'll see when searching in the area. Also common are modern and contemporary homes that are influenced by these five styles. Buyers can find these styles virtually anywhere in the city, from the classic South Park to Alamo Square, as well as neighborhoods like Bernal Heights and Noe Valley.
Navigating the San Francisco Victorian home scene can get overwhelming, which is why it's best to have the professional help of a real estate agent to guide you through the styles and areas of the city. When you're ready to start your search in the area, contact local agent
Bonnie Spindler
to guide you through the process.