When you think of a Victorian home, you may imagine a gaudy dollhouse or an ominous haunted mansion. Pop culture cues aside, though, there are many architectural features and design elements that formally define an authentic Victorian-style property.

Victorian architecture is defined by the reign of Queen Victoria — from 1837 to 1901 — a 60-year period that produced several different styles of homes. The most popular included Queen Anne, Italianate, Second Empire, Gothic Revival, Romanesque, Shingle-style, and the Eastlake Stick-style. Although each of these styles has its distinctions, they are uniformly grand and ornamental.

The elaborate nature of Victorian homes makes them appealing to homebuyers, yet many are not familiar with the style's terms and associated lingo. To help guide you through this beautiful architectural style, here are the eleven terms to know when purchasing an authentic and elegant Victorian-style home.


Acanthus Leaves
The first term to kick off our Victorian glossary is the Acanthus leaf. In the United States, it is known as Bear's Breeches. It is a perennial plant that lies dormant in the winter months and is a rhizome that doesn't need reseeding. Because of these characteristics, it symbolized immortality, rebirth, healing, and longevity.

A common motif as early as ancient Rome and Greece, the Acanthus was also one of the most popular symbols from nature used to decorate architecture and furniture during the 19th century. These leaves are typically carved into the inside and outside, the contents and artwork of homes: usually into wood, metal, or stone material.

Acanthus leaves can be seen throughout many structural elements of Victorian homes, such as moldings, trims, and hardware. Decoratively, these leaves are common on pottery, tables, chairs, lighting, mirrors, carpets, fabrics, fountains, and window treatments.

While themes from nature were common, none was as prevalent as the acanthus.
Animal Legs and Claws
Furniture makers during the Victorian era wanted to create elaborate items that tested and displayed their skills. So, from the 1860s to the 1900s, it became a trend to carve detailed animal legs and claws into wooden furniture.

As a Victorian sub-style, Queen Anne furniture often features animal feet, hooves, and claws, specifically on tables and chairs. The "ball-and-claw" style — which looks like a metal talon holding a large glass ball — is the most well-known. Hoofed legs made to look like deer hooves are also characteristic of the Queen Anne style of furniture.

Ultimately, this design element showcased the expertise of artisans during the Victorian era while giving the furniture a more graceful and delicate look.
Architrave
An architrave is a wooden molding that commonly rests upon two different areas of a Victorian home.

Sometimes defined as the group of moldings that surround a window or door, architraves are typically square-shaped. Other times, architraves are the lower part of an entablature — more explanation on this below — which is a structural piece that rests on top of a column.

Since architraves were also created as a status symbol, they're often painted or grained to make them look even more ornamental. With their deep colors and textured surfaces, these impressive structures are an eye-catching feature of Victorian properties.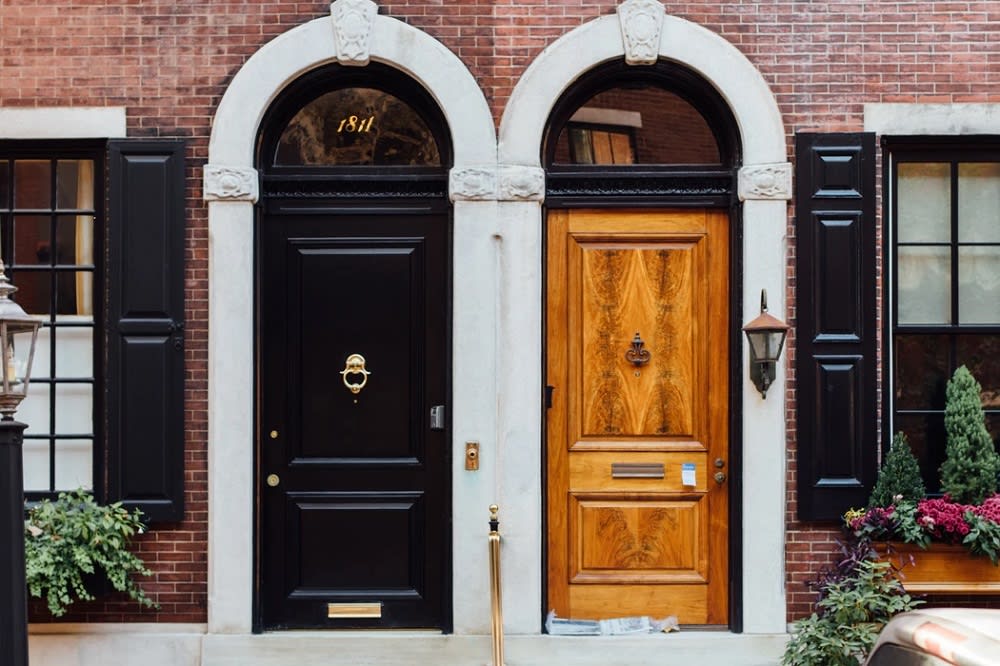 Baluster
Balusters are square, vertical pieces found under handrails or stair rails. Typically made from wood or stone, most have a beaded pattern as well. When there is a group of balusters assisting a railing together, it is known as a balustrade.

Although they look glamorous, balusters also serve a structural and safety purpose. They support the integrity of the railings while also closing the gap between posts to prevent anyone from falling through.

Classic, ornate balusters are still popular in Victorian homes today. Whether placed inside or out, these decorative pieces contribute to the elaborate character of Victorian-style abodes.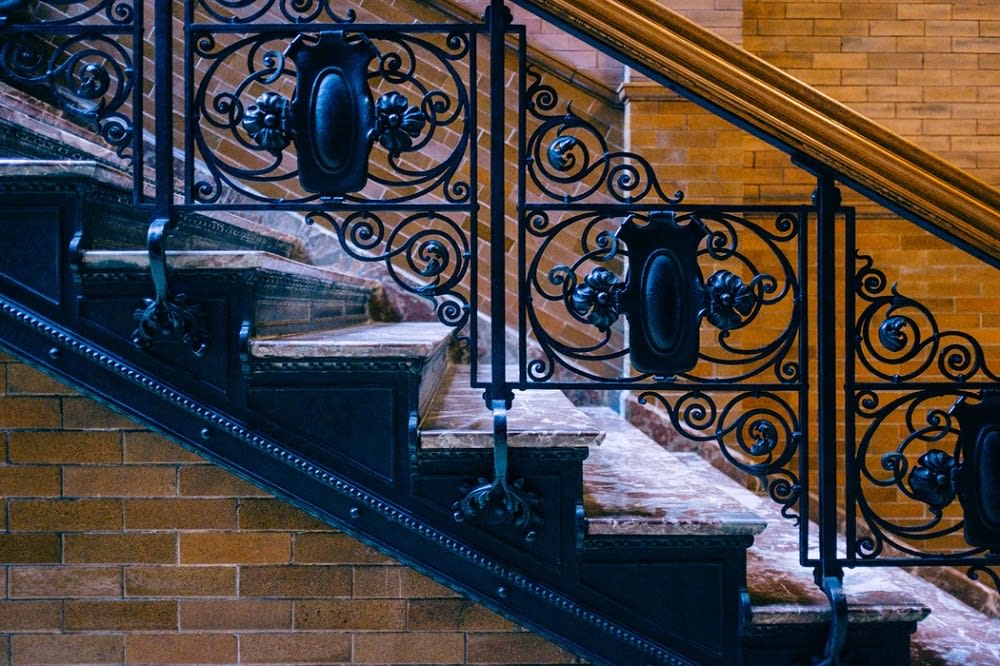 Bracket
Another distinct characteristic of Victorian homes is what is known as brackets. Installed at right angles, these are decorative pieces that also double as added support where a wall meets an upper load-bearing element such as a doorway or roof.

Used in many kinds of styles for their functionality, brackets are usually found under bay windows, hallways, shelves, and openings between rooms. Victorian brackets are especially ornamental and have all types of intricate curves and shapes, making them look like a jigsaw puzzle from afar.

This architectural element not only helps provide stability to a home's structure but also adds to the elegant ambiance given off by Victorian-style homes. Later in the Victorian era, these items may have been made of plaster and had no structural element, but were just for decoration.
Cornice
Although this term has come to have multiple meanings, a cornice in Victorian architecture is typically seen in two areas of the home.

Within the home's interior, a cornice refers to a type of molding in which the wall meets the ceiling. Indoor cornices are not only used to make the transition from wall to ceiling more significant but to add detail as well. When discussing a house's exterior, a cornice refers to an overhang that lies just below the roofline. Outdoor cornices boost curb appeal while protecting the home's exterior walls.

Essentially, a cornice describes a section that hangs over something else and is a distinguishing feature of Victorian properties.
Entablature
An entablature is one of the grandest features of Victorian architecture. We mentioned entablature earlier in respect to architraves, but let's get into more of the specifics.

An entablature, as its name suggests, is the long "table" structure that's held up by columns and is sandwiched above the columns and below the roof. An entablature can be described in smaller elements as well, from top to bottom. This structure is divided into the cornice, frieze, and architrave.

Entablatures are not just a major element of Victorian architecture, but Classical architecture too.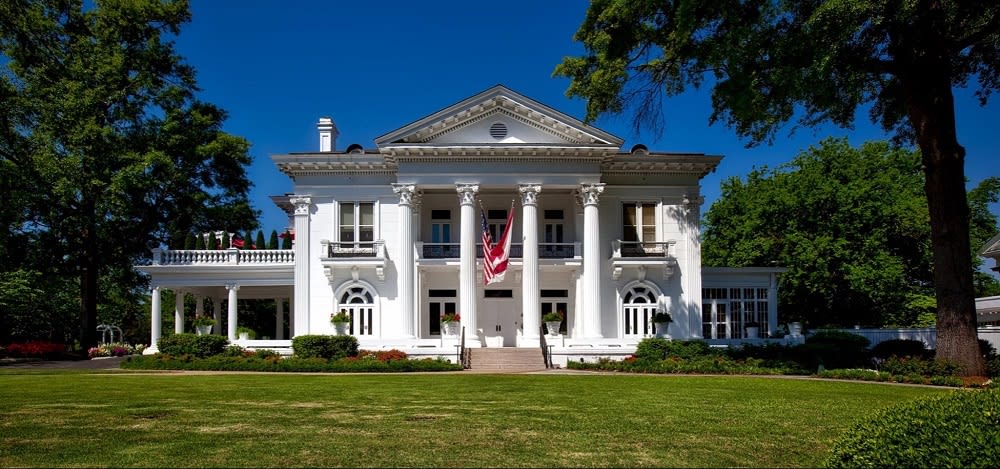 Frieze
As just mentioned, the frieze is the wide, middle part of an entablature. Compared to the thinner cornice and architrave, the frieze's large surface area is able to showcase painted or sculpted decorations, giving it either a flat or three-dimensional look.

During the Victorian era, the motifs of these horizontal bands primarily depicted people, looping festoons of flowers, leaves or ribbons, or gods. There was a small number of friezes, however, that had been engraved with simple writing.

Some of the most exquisite Victorian homes are those that have a heavily decorated frieze.
Picture Rail
This type of Victorian molding is commonly used to display or hang pictures. A picture rail is a one- to two-inch strip placed horizontally on a wall that runs throughout the room.

Picture rails are often placed in alignment with window panes. However, they can be placed closer to the ceiling, too, so that they blend in more with a home's crown molding.

During the Victorian era, picture rails became a sophisticated way to display artwork. These architectural features are not just aesthetically pleasing - they're a multifunctional asset due to their ability to hang pictures of varying and adjustable heights. If you have walls that are easily cracking plaster, difficult to perforate, like stucco or stone — or you don't want to put holes in your hand-painted mural or fabric-covered wall — picture rails are the perfect solution. Once the molding is in place, just attach hooks that can support the weight of your artwork around the picture rail's profile
Pilaster
A pilaster is a rectangular, upright piece attached to walls that replicates the look of a column.

Since pilasters do not provide actual structural support to the Victorian homes they're in, they are deemed ornamental pieces. Pilasters usually stick out slightly from walls as well, which is an easy way to distinguish them from columns.

Pilasters can be seen both inside and outside Victorian abodes. For interiors, pilasters serve as decor in long hallways or formal rooms. On the exterior, they offer architectural detail to the home.

Regardless of where pilasters are located, they enhance the ambiance of Victorian-style homes.
Rosette
Our final term of Victorian architecture lingo is an element known as the rosette. A rosette encompasses small, flower-shaped details sculpted into wood or stone.

Just like the Acanthus leaves, the pattern of the rosette comes from the shape of the botanical rose. To stay true to the natural form of the rose, designs include flower petals and leaves coming out from the stem.

This round, stylish flower motif is commonly seen on walls or furniture in Victorian homes.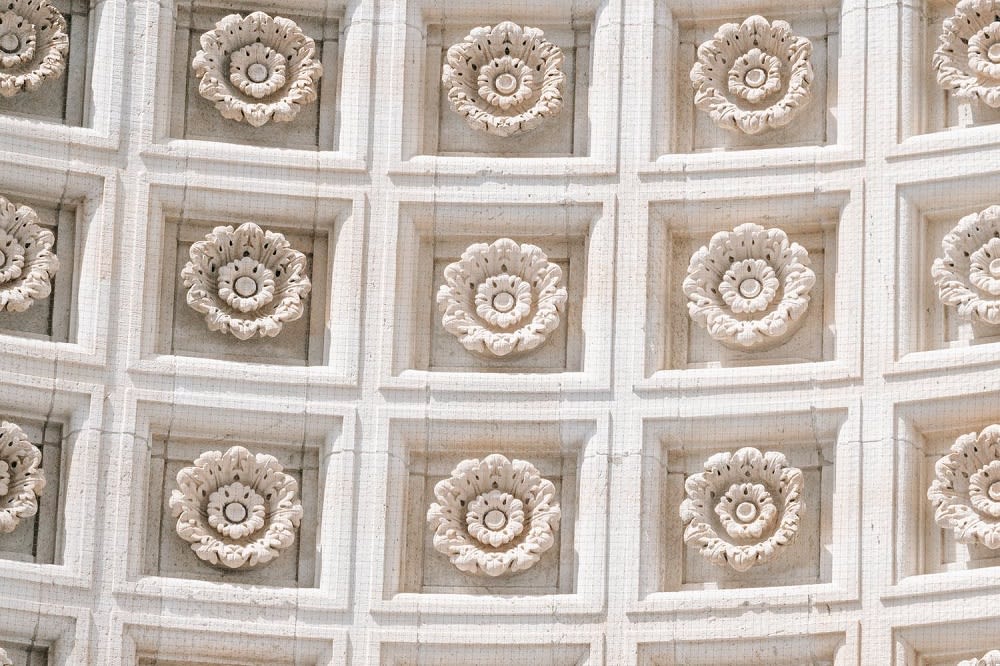 Bonnie Spindler Real Estate
Longing for a Victorian-style abode of your own? Get in touch with Bonnie Spindler! Known as The Victorian Specialist of San Francisco, Bonnie is renowned in the real estate community for her knowledge about Victorian-era properties. The resident of an 1893 Victorian home herself, Bonnie has firsthand experience with this style of architecture. If living in a beautiful Victorian home sounds appealing to you, contact Bonnie Spindler: The Victorian Specialist.