Have you decided to move out of your large home to simplify your life? While right-sizing or downsizing can help you live a life that is free of home maintenance and give you more time to enjoy the activities you love, it can also be less stressful. But leaving your longtime home can be emotional. Making informed decisions can make this transition enjoyable.

We have long thought Petaluma is a great place to retire. Flat terrain, a darling downtown, easy walking and prices lower than San Francisco make Petaluma a smart choice. Petaluma housing stock is diverse. Founded in 1854, you can find every architectural style from Victorian to Craftsman to modern construction. With no majorly destructive earthquakes or fires, Petaluma is relatively intact from its origins.

Whether you plan to downsize to a smaller home in Petaluma or you want to move into an independent living community where home maintenance will be a thing of the past, you can use the following tips to reduce stress and facilitate the moving process.
1. Give yourself plenty of time
The last thing you want is to be rushed out of the home where you've spent a lifetime creating hundreds of memories. Due to the
hot market
in the North Bay area, your Petaluma real estate agent may suggest you hold off on putting your home up for sale until you can check most of the packing and moving tasks off your list. If you plan to stage your home, you will need to remove your furniture. Your agent can help with storage companies, short term rentals or help you with bridge loans so you can buy before you sell your old home. Your sale may require some repairs or painting before you can stage and sell your home.
Popular homes in Petaluma can go pending in as few as
21 days
, and it can be very stressful to get out of a home to make way for the new owners before you're ready. Once you've decided it's time to downsize, give yourself anywhere from a couple of weeks to a couple of months to perform all the necessary tasks before you list it for sale.
2. Understand your new needs
One of the points of downsizing is to get rid of belongings, clutter, and other items that will take up unnecessary space in your new home. Keep in mind that if you will be moving to a smaller space, you won't have as much storage in your new home. In some cases, such as moving from a large single-family home to a smaller condo, you will have a lot less space and may need to get rid of many of your belongings.

If you haven't yet chosen one of the condos or homes in Petaluma to downsize to, take some time to talk with your agent to get a better idea of what type of home you'll likely be looking at. Will it have a garage? More than one bedroom? Less closet or cabinet space? This will help you begin eliminating belongings that simply have no place in your new home.
3. Create piles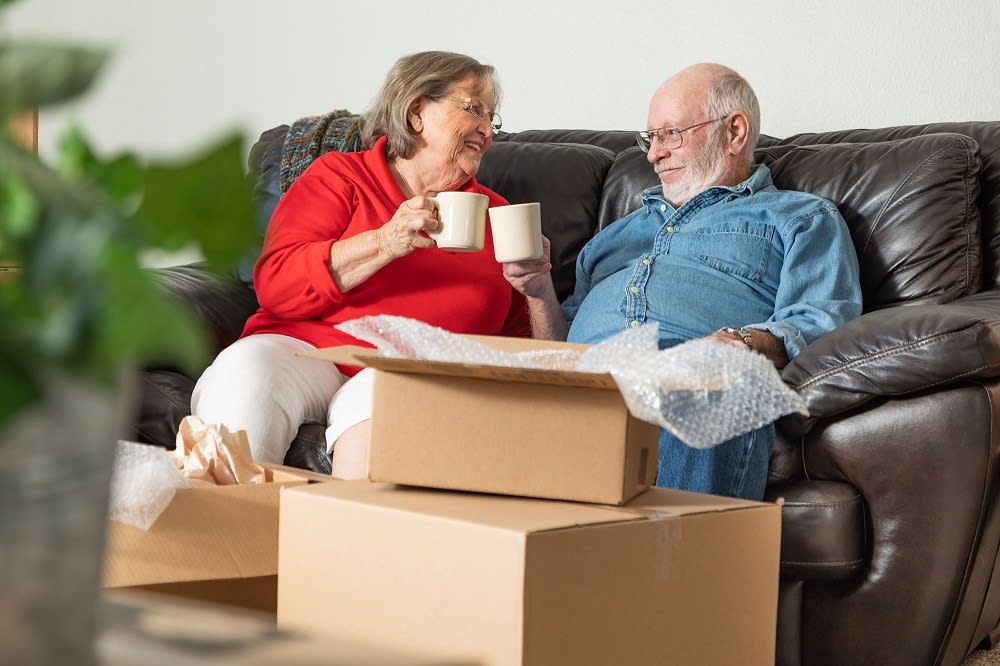 Once you have a better idea of how much of your stuff you'll be able to keep, you can start going through each room and separating your belongings into "toss," "donate or sell" and "keep" piles. You can then separate out the "keep" piles into those belongings that have a place in your new home and those items you want to give to friends or family members.
If you have an excess of family photos or keepsakes and are having a tough time parting with them, scan or
take digital pictures
of them and compile them in a digital photo album or store them in the cloud. This can take the sting out of throwing out or giving these items to loved ones since you'll still be able to look at reminders of them whenever you want to.
4. Invite the family over to reminisce
Saying goodbye to your home can be like saying goodbye to a family member. The farewell may feel easier if you can invite your family members and loved ones over for one final celebration. During this time, you can give heirlooms to friends, family or the new owners. Be sure to share memories that will help you with the transition and inform the new owners about what a special home they are inheriting. Come together for one final meal from the family kitchen.
5. Talk with your agent about moving goals
Letting go of your home is just one of the challenges of downsizing. The bigger decision that will affect your future is where you'll move to. Your Petaluma real estate agent is your best resource when it comes to selecting your next home. He or she can share information about nearby senior living communities or neighborhoods that are ideal for retirees. Together, you can go over the pros and cons of moving into a smaller home or choosing a condo where most of the maintenance is taken care of and where there may be on-site amenities to enjoy with other residents.

This is also the time to discuss any health issues that need to be addressed. For example, do you have knee or back problems that make stairs an issue and therefore need to focus on one-story homes? Do you need a home that is wheelchair-accessible for you or your spouse? You can also decide if you want to stay in the area or choose a home that is closer to family members or that has always been on your list of places to retire in. How far away is the airport for seeing family? How accessible is the grocery store, coffee shop and your doctor's office?
6. Get some help with packing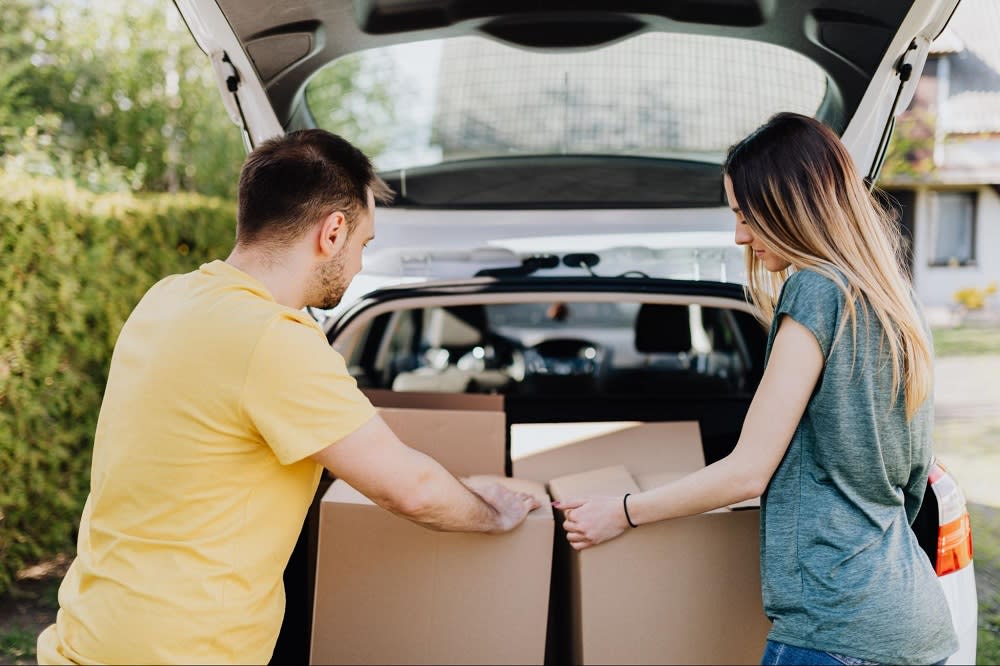 Once you're ready to list your home and prepare for your move, it's a good idea to hire professionals to help you with the task. Whether you're moving a couple of blocks away or a few states away, there's no reason to spend your valuable time and energy attempting to make the move on your own. Ask your real estate agent to suggest professional organizers and reputable movers in the area who can quickly and expertly pack the belongings that will make the trip to your new home.
WE CAN HELP
Though the process of downsizing is not always easy, most retirees find that the freedom they experience from parting with a large home, constant maintenance and obligations adds greatly to their quality of life. If you're ready to get started on the process, reach out to trusted real estate agent
Bonnie Spindler
for expert guidance.