Some people have dreamed their whole lives about moving to San Francisco and living in one of the city's famous Victorians. Falling in love with one of San Francisco's historic homes is easy, with so many of these architectural beauties showcasing sunny bay windows and intricate fretwork. While you may be lucky enough to find an Italianate row house or Queen Anne Victorian showplace on your own, in today's fast paced market, lovers of historic homes find their dream properties via a historic real estate specialist.
As your San Francisco real estate agent knows,
competition here is plentiful
, and time is of the essence if you are planning to buy a home. An expert can help you in your search for one of the thousands of vintage San Francisco homes. Here are some proven ways in which a real estate professional can be a practical and supportive guide through your home-buying journey.
1. Save time by finding the right property for your needs and wants
Knowledge is power, and state-certified real estate agents have access to multiple listing services for San Francisco real estate. The MLS is a digital tool that provides licensed real estate agents with the latest listings as well as 'Coming Soon' properties, perfect for locating historic homes. Only real estate professionals can tap this exclusive information, which is updated instantly every day.

Smart real estate agents will also have their buyers get pre-approved with a bank or mortgage broker. This way their clients are ready to buy, look professional, well-organized and serious to the sellers of their chosen property. Sometimes historic homes are TICs or have brick foundations and a special lender will be required in those cases, and your real estate will be able to help you get the right lender for the property you love.
2. Search only the best San Francisco homes
A professional real estate agent can help you successfully navigate a seller's market. News station stories have covered the housing shortage for years, which is so hot in San Francisco that homes often sell within just days, usually above the asking price. In the off-chance a historic home has been on the market for longer than usual, its a signal to expert agents that its owners may be willing to accept an offer at or below asking. A licensed real estate agent with access to the San Francisco Regional MLS will know how many days that elegant Victorian, classy Edwardian or Tudor Revival has been on the market, and they'll help you craft a realistic offer.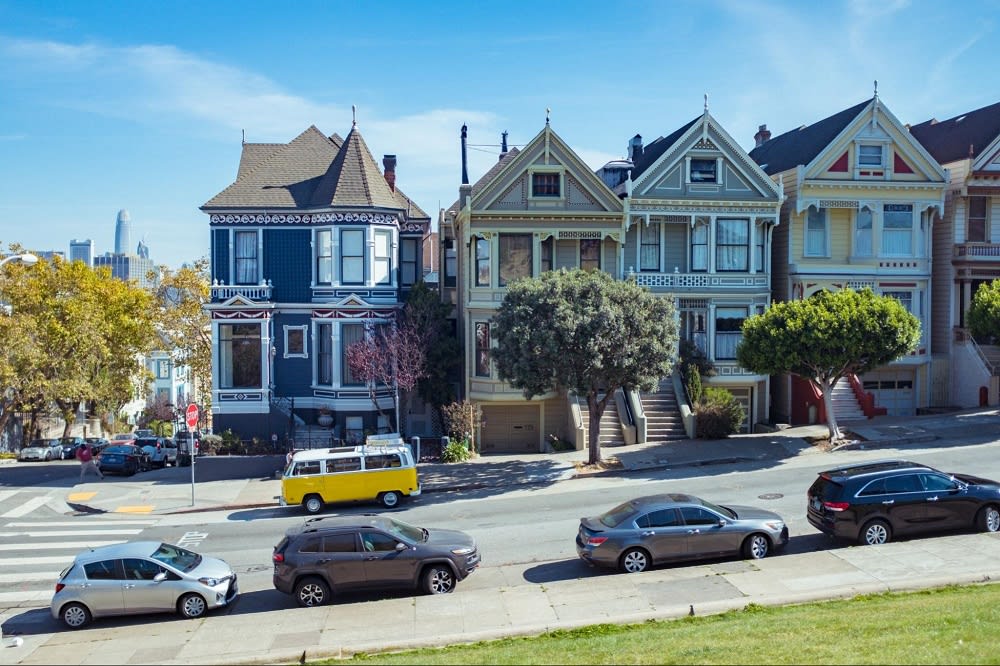 3. Get support and guidance before, during, and after the sale
You might be knowledgeable about the traditional architectural details you want in your dream home: stained glass, exquisite arches, red roof tiles. However, like many buyers of San Francisco homes, you may not know the intricacies of local
purchase contracts, disclosures, addendums, and contingencies
. A contingency is a condition that must be met before a contract is legally binding. Sellers in the Bay Area provide extensive disclosure packages to go over with your agent before you even write an offer. Often they include inspections, seller's disclosures, Earthquake Hazards Report, the Agent's Visual inspection and CCRs. Buyers often waive contingencies when submitting an offer, although it's smart to conduct an inspection in any older home. As a buyer, you'd receive a detailed inspection report that identifies any structural damage, safety issues, and expected maintenance — all of which could involve significant labor and materials to correct to your historical requirements. It's helpful to have the inspector show you where the water shut off is and where the gas shut off valves are located.
Your real estate agent will know how to adjust your offer to offset the cost of repairs and maintenance. While the paperwork can be daunting, a licensed real estate agent is trained to handle the details, from offer through closing. They can assist you in finding or coordinating with a reputable home inspector, appraiser, real estate attorney, restoration contractor, architectural firm, or interior designer.
4. Learn about renovating older San Francisco homesine
The California Environmental Quality Act (CEQA) states that all buildings constructed over 50 years ago could be historical resources and that any renovations or improvements to these buildings require environmental review. These and other historic preservation requirements are burdens that come with
buying a historic home
, which some buyers don't want to deal with. Skilled real estate professionals know not only the cherished heritage of period houses but are well-aware of local and state regulations concerning their renovation. Their advice can put a buyer's mind at ease should they choose to move forward.
5. Discover the benefits of owning a historic home
Are you ready to commit to the ongoing maintenance that's part of purchasing a San Francisco Victorian, Edwardian, Mediterranean, or Craftsman? If you're still on the fence about whether or not you want to buy a home that could require a lot of time and energy, ask your agent about the financial incentives that could help offset some of the costs involved in maintaining a historic home. In San Francisco, possible incentives apply to the repairs or rehabilitation of houses with an individual historic designation or
inclusion within a historic district
.
Your agent can also help you investigate the details of the Mills Act, which allows reduced property taxes in exchange for the rehabilitation, preservation, and long-term maintenance of historic buildings. Another possible incentive is preservation easement, which grants tax savings to property owners who occupy and use a historic building while guaranteeing the preservation of the property's significant architectural features. Your agent will also let you know if you qualify for the
Federal Historic Preservation Tax Incentive
.
Buying, maintaining, and renovating a historic San Francisco home has plenty of benefits, and can be appealing to many buyers. However, it's not right for everyone. If you are considering buying a historic property, it's imperative that you work with an agent who has years of experience buying and selling these types of homes in the San Francisco area. Not only will your San Francisco real estate agent give you the pros and cons of buying an older home so you can make a solid decision, but they'll also help you select the right historic property to meet your needs should you decide to move forward.
Ready to take the next step and start looking at historic San Francisco homes? Reach out to the experienced,
trusted agent Bonnie Spindler
— the Victorian Specialist of San Francisco — for expert guidance.