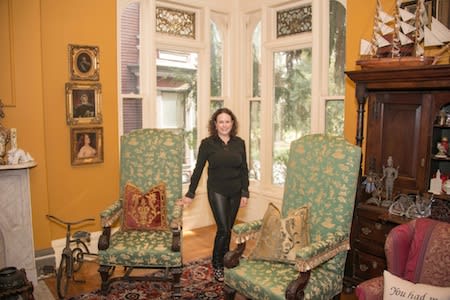 The housing market can be unpredictable, tough to navigate, and frustrating to figure out. Just the thought of trying to sell a house can cause extreme stress to many homeowners. Selling a house at an ideal price in an ideal time frame may seem impossible—especially in an unstable housing market—but it can be done! With the right initial decisions and the right amount of preparation, selling a house can be a breeze.
Here are five of the top "secrets" to selling a house in any market:
Hire the Right Real Estate Agent
One of the most important decisions you will make during the entire home selling process is which real estate agent to hire. A great real estate agent can advise you on every decision, large or small, to ensure that selling your home goes as planned.
Ask around and do your research on different agents and weigh your options. You'll benefit from the help of an experienced real estate agent with an excellent track record. Additionally, review their qualifications and certifications before hiring a real estate agent. It may be wise to choose a REALTORⓇ, as they are bound to a higher code of ethics and rules.
Price it Right
Your real estate agent can advise you on an ideal asking price, based on the state of the housing market and the condition of your home. When the initial asking price is appropriate, you'll have the best chance of selling your home quickly and for the right price. If you ask too much to begin with and have to lower the price multiple times to attract a buyer, you'll likely end up selling it for much less than you should have asked for originally.
De-personalize and De-clutter Your Home
Before pictures and showings, you'll want to do some "spring cleaning" in your home. You'll want to remove clutter, ensure that your home is clean and organized, and remove personal items. Hide and clean up any pet toys or food to avoid turning off any potential buyers. Any potential buyers will want to be able to see themselves living in your home, just the way it is.
First Impressions are Everything
Studies have shown that buyers can tell within just 60 seconds whether they would even consider buying a home. Make sure that their first impression is memorable, in the good way by preparing your home. Spruce up the front yard by landscaping, planting a few flowers, painting the front yard, or pressure-washing the driveway. Add some decorative touches to the entryway to welcome them into the home.
Complete any Pre-inspection Repairs
Before a sale can be finalized, you'll need to have inspections completed to check for any possible repairs. If you know ahead of time that any work orders or repairs will need to be completed, take the initiative to get them done ahead of time. These may include simple fixes, such as replacing cracked windows or repainting the exterior, but they can greatly add to your home's appeal.
In order to sell a home quickly and at the right price, you may have to put in a little extra work. You'll need the right real estate agent and a willingness to put in some extra effort throughout the process, but it can be done. To learn more about the home selling process and how Bonnie Spindler can assist you with your next sale, click
here
.