Your Victorian home is filled with personality. Don't hide your home's personality and charm. It is important to show off the gorgeous details of your Victorian home to your buyers, but in the right way.
When you are
selling your Victorian or historic home
, it is important to stage it properly. Because Victorian homes have such a specific look, it is important that you stage it so that the home appeals to a wide audience.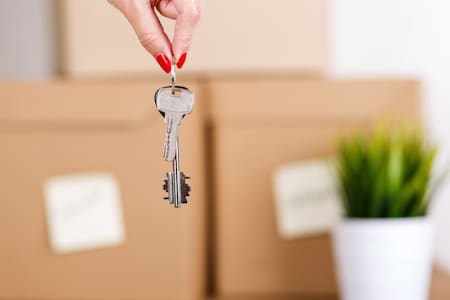 If you are struggling to stage your Victorian home, follow these 5 simple tips:
1. Choose Classic Wall Colors
In original Victorian homes, the walls were clad with a wide variety of colors. From bright hues to floral wallpaper, wall treatments in Victorian homes cover a wide range of outdated styles. It is important that you choose a classic wall color. Not only will this appeal to more people, but it will let the architecture and detailing pop.
When you are getting ready to sell your home, ensure that the color palette is calm and classic. By using fresh and clean historic colors on the wall, your Victorian home will be more appealing in the real estate market.
2. Emphasize Victorian Details
When you purchased your Victorian home, the little details are what sold you. The dentil molding, rosette detailing, and other
Victorian detailing
are what makes the house a home. When you are selling your home, it is important to emphasize the Victorian architecture and other detailing. This will help buyers fall in love with your timeless, historic home.
To successfully accomplish this, tone down the patterns and decor. This will allow the architecture of the home to take its place. It will stand out and capture the attention of buyers from any background.
3. Simplify Window Treatments
Fussy and overstated window treatments can easily put off buyers when you are selling your home. Removing or simplifying your window treatments
In Victorian homes, windows are typically encased in Architrave moldings. By uncovering these precious details, you will be able to help your buyers see each and every detail of your beautiful historic home.
4. Make Rooms Feel More Spacious
In historic homes, the layout calls for smaller, segmented rooms. To help sell your home faster, it is important to make each room feel more spacious. This can be accomplished in a variety of different ways, including
Using larger mirrors for decor
Removing clutter
Eliminate smaller furniture
Use light colored paints


5. Update Appliances
Just because your Victorian home has years and years of history, this doesn't mean that your appliances should. Update the appliances in your kitchen, bathroom, and laundry room to help buyers see the functionality in your Victorian home.
New appliances bring new life into the home. By upgrading to stainless steel appliances in the kitchen, more home buyers will be able to see the potential of living in a historic home.
Selling a house can be a stressful time in your life, especially if it isn't staged properly. We hope these five tips will help you attract more buyers and sell your home faster.